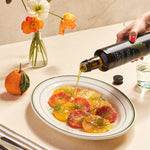 The Health Benefits Of Premium Olive Oil
In the heart of Victoria's picturesque Mornington Peninsula, a harmonious blend of tradition and innovation gives rise to an elixir of health - Taralinga Estate's Extra Virgin Olive Oil. Renowned for its exceptional quality and flavor, this olive oil is not just a culinary delight; it's also packed with natural antioxidants known as polyphenols. Today, we'll explore the impressive polyphenol content of Taralinga Olive Oil and its potential benefits for your health.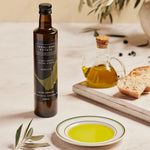 What sets Taralinga Olive Oil apart is its extraordinary richness in polyphenols. These potent antioxidants have been the subject of extensive research for their numerous health benefits. They are known for their ability to combat oxidative stress, which plays a significant role in aging and various chronic diseases.
The Tarascio family, who owns Taralinga Estate, carefully cultivates and harvests olives in a way that maximizes polyphenol content. Utilizing a state-of-the-art Italian extraction process, they ensure that these valuable antioxidants are preserved in every drop of their olive oil. When you choose Taralinga Olive Oil, you are not only selecting a product with unparalleled flavor but also one that is a powerhouse of nutrition.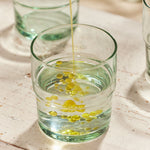 Incorporating Taralinga Olive Oil into your diet can be beneficial for your heart, brain, and overall well-being. Polyphenols can help lower cholesterol levels, reduce inflammation, and protect against heart diseases. Moreover, they are known to have positive effects on brain health and may even reduce the risks of neurodegenerative diseases like Alzheimer's.
As we strive for healthier living, the choices we make in our kitchen play a critical role. Taralinga Olive Oil presents an opportunity to not just elevate the flavors in your dishes but also to fortify your health. With its high polyphenol content, this olive oil is a treasure trove of antioxidants that can complement your journey towards a healthier, more vibrant life. Make Taralinga Olive Oil a staple in your pantry, and embrace the wholesome goodness it brings to your table.
Still not convinced? Here are some facts..
Rich in powerful antioxidants, premium quality extra virgin olive oil is incredibly beneficial to the health of you and your family. To achieve the maximum health benefits, studies recommend consuming 3-4 tablespoons per day. 
Extra virgin olive oil is rich in monounsaturated oleic acid. Studies suggest that oleic acid reduces inflammation and may even have beneficial effects on genes linked to cancer.
Extra virgin olive oil is loaded with powerful antioxidants which may reduce your risk of chronic diseases. They also fight inflammation and help protect your blood cholesterol from oxidation — two benefits that may lower your risk of heart disease.
Extra virgin olive oil contains nutrients that fight inflammation which can assist with the prevention of some cancers, heart disease, type 2 diabetes and arthritis.
Several large studies demonstrate that people who consume extra virgin olive oil have a much lower risk of stroke, the second biggest killer in developed countries.
Extra virgin olive oil has numerous benefits for heart health. It lowers blood pressure, protects "bad" LDL cholesterol particles from oxidation and improves the function of blood vessels.
Extra virgin olive oil can help reduce joint pain and swelling from rheumatoid arthritis. The beneficial effects are greatly increased when combined with fish oil.
Extra virgin olive oil has antibacterial properties and has been found to be particularly effective against Helicobacterpylori, a type of bacterium that can cause stomach ulcers and stomach cancer.
Live Long, Live La Dolce Vita
Shop Our Favourites